HyperX & Razer Streaming Starter Kit
Win this HyperX & Razer Streaming Starter Kit!
Fancy Starting a Podcast or entering the world of Steaming? We Got you!
Awesome Odds! 80 tickets in total!  ? 10pp max! £3.99 per entry!?
Open to UK & NI Only
Join Robert in the hall of heroes with another his Streaming Gear!
From Manufacturer: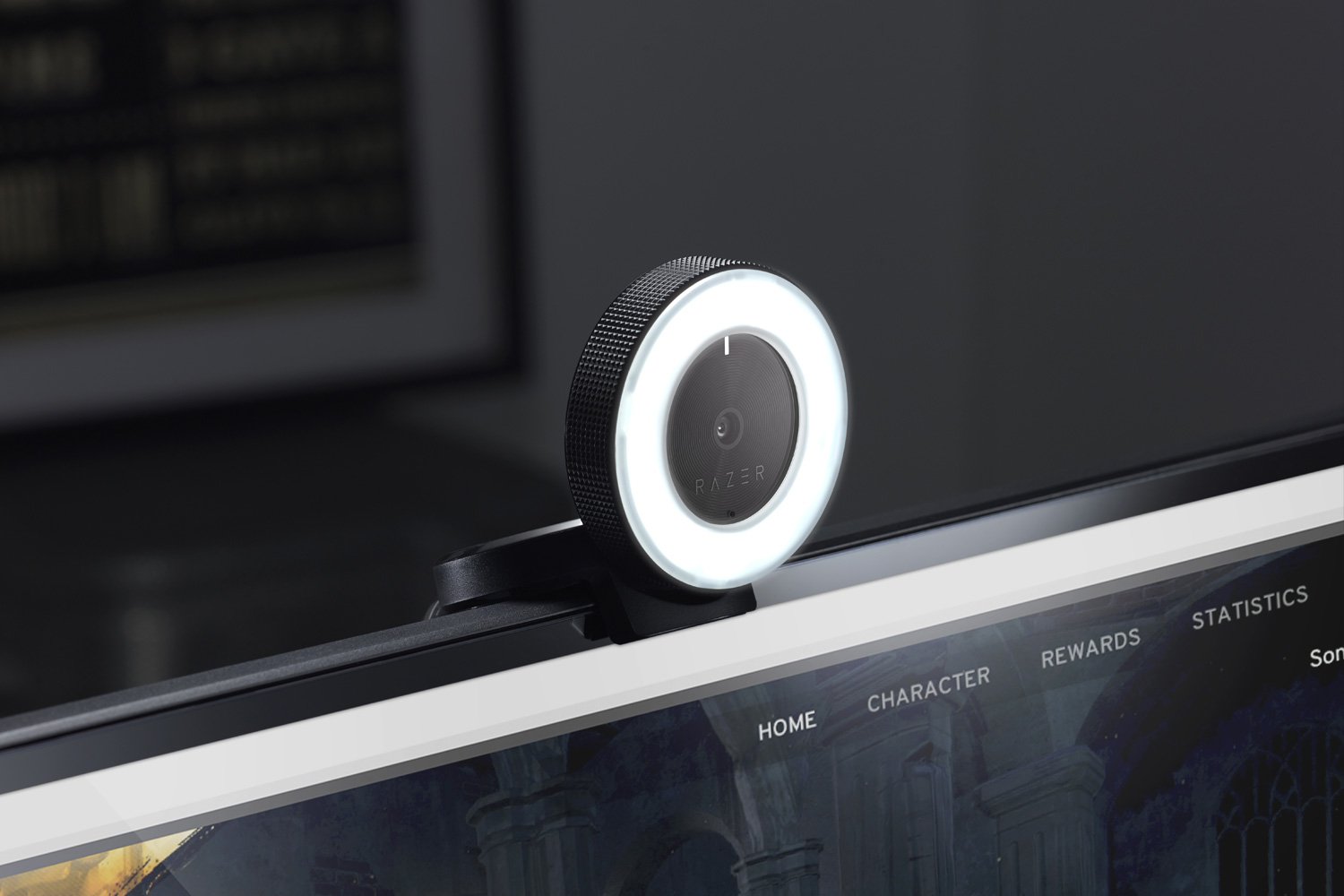 FULL CAMERA CONTROLS
Enjoy full customization by toggling between Auto and Manual Focus, and adjusting Brightness, Contrast, Saturation and White Balance. You can also choose between different image presets. Create multiple profiles and save different looks on Razer Synapse 3 to suit your streaming needs.
RING LIGHT. CAMERA. ACTION.
Forget setting up several lights just to get decent on-camera illumination. The Razer Kiyo maintains even and flattering lighting on you, and eliminates harsh shadows. Plus, with adjustable brightness levels, getting the right amount is a breeze.
SHARPER AND SMOOTHER
With 720p resolution at 60 fps, the Razer Kiyo maintains visual fidelity when you stream. This means that viewers can be completely immersed the way you are, with footage just the way you see it in-game. Also streams in 1080 resolution at 30fps for Full HD.
Shock Mount:
Please noted the shock mount is not fit for Blue Yeti.It is made of high-quality material and can protect the microphone all-around with high rubber rope design which makes the microphone more convenient to install and prevent it from falling. The shock mount has a hole diameter of 52mm, which is slightly larger than others.
Heavy-duty Structure Mic Stand:
The extra strong spring prevents the microphone from accidental dropping, noise generation and shaking. It has a table mounting clamp and protective layers of sponge. An adjustable positioning screw can easily clip to any desktop with a thickness of 2".
All-in-One Combo:
Package includes all the items you need for studio recording and live sound, a microphone stand, a zinc alloy table mounting clamp, a 3/8" to 5/8" metal screw adapter to make it perfect for blue yeti and other microphones, a pop filter, a shock mount and five cable ties, easy to assemble and carry.
Plug N Play audio recording
Get quality audio recordings with this easy-to-use USB condenser microphone. The cardioid polar pattern prioritizes sound sources directly in front of the microphone
Tap-to-Mute sensor with LED status indicator
Simply tap the top of the mic to mute, and the signature LED indicator lets you immediately see whether or not you're broadcasting.
Boom arm and mic stand threading
Versatile microphone fits 3/8-inch and 5/8-inch threaded setups, making it compatible with most mic stands or boom arms.
The competition will close on the end date listed or as soon as the tickets sell out.
There is only 1 prize unless otherwise stated.
The promoter is CompCity Limited, Registered company number 13005436
Restrictions: 18+ UK & NI only
By entering our competitions, you confirm that you have read and agreed to our terms and conditions.
The update & live draw will be on "CompCityUk" Facebook page.
You can watch the LIVE draw on our Facebook page - Make sure to follow CompCityUk to keep updated!
When will the competition end?
This competition will end on the closing date or once all the tickets are sold. No draw extensions, ever. Thats our promise!
How do I get my ticket numbers?
All ticket numbers are randomly generated and allocated with your order, please check your order confirmation (check spam as it sometimes ends up in there) or your order history in your account.
How will the winner be selected?
Once the competition closes, for complete fairness and transparency, we go Live via Facebook and Twitch and we use Google's random number generator to as its name-sake suggests; select a lucky entrant at random. For example: If 250 tickets are sold, the number generator randomly selects a number between 1 and 250 – The number selected could be yours!
This is a 100% random selection and we have absolutely zero control over who wins these fantastic prizes.
How will the winner be announced and notified?
The winner will be announced live on Facebook. Once the winner has been announced they will be notified via email, Facebook or telephone during or after the live draw. Please see the "Winners" section of our T&C's for more information.
How will I receive the prize if I win?
We will contact you directly to arrange delivery with you. We will always use a trusted courier with a tracking service to ensure the safe delivery of your item(s).
Will you use the winner's information publicly?
Yes, but we'll only use your first and last name to announce and confirm the winner on our live draws and Social Media platforms, including our Website and E-mail alerts. No other information is shared.